Avalon partners with various associations to offer additional member benefits.

TIA Bond Program
The Federal Motor Carrier Safety Administration (FMCSA) requires that property brokers and domestic surface freight forwarders obtain a surety bond in the amount of $75,000.
Avalon offers these bonds through the TIA Bond Program in conjunction with the Transportation Intermediaries Association (TIA). The surety bond offered through the TIA program is recognized throughout the transportation industry as a premier surety bond.
The TIA Bond program also offers $100,000 and $250,000 bond limits exclusively to TIA members.
FIATA Group Bond Programme
The Federal Maritime Commission (FMC) requires that all unlicensed and non-US based NVOCCs obtain proof of financial responsibility in the amount of $150,000.
Since 2005, Avalon and the International Federation of Freight Forwarders Associations (FIATA) have partnered to provide a group NVOCC bond. The bond is underwritten by Southwest Marine and General Insurance as surety and meets the FMC's financial responsibility requirement of all NVOCCs.
Bondholders benefit from a quick, streamlined underwriting process, competitive rates and for qualifying members, the elimination of surety collateral requirements. You also receive:
One point-of-contact for the administration of the FIATA Group Bond.
Regulatory guidance on FMC and CBP issues.
Assistance in securing other bonds (e.g., CBP C2, C3). Additional underwriting requirements apply.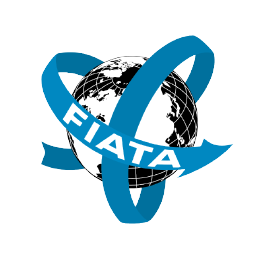 NAFTZ Bond Program
Foreign-Trade Zones were created to facilitate international trade and increase the global competitiveness for companies in the US. FTZs are secure areas in the US where merchandise may be placed without a formal Customs entry or the payment of duties or excise taxes. As a result, U.S. Customs requires security for all FTZs and importation activity.
Through the National Association of Foreign-Trade Zones (NAFTZ), Avalon offers members discounted bond rates on all required surety products. We provide competitive pricing, an easy application process, flexible underwriting, and knowledgeable employees to facilitate the filing of bonds with US Customs.